< Back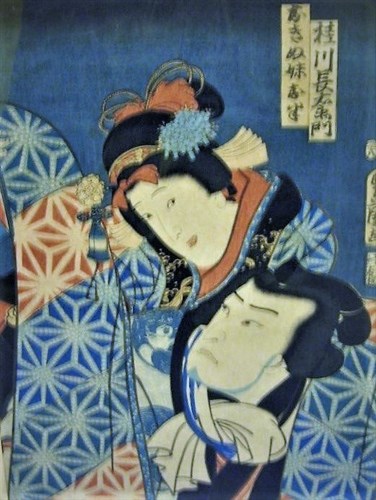 Summer Highlights August 2017
VICTORIA MUSEUM OF COSTUMES
On 30th May the Victoria Museum of Costumes, in Kiev, Ukraine, opened its doors for the first time. Last year we provided advice and training on a sustainable business model for the museum and all operational aspects of museums and exhibition management. Mrs Lysenko created a new cultural gem, enriching the city of Kiev. We were privileged to work with her and wish her every success, many exciting projects and a passionate audience from near and far.
COLOURSCAPES BY PETER ZIMMERMANN
Colourscapes, an exhibition of Peter Zimmermann's work curated by Renee Pfister, features a selection of the artist's abstract works, mainly from 2014 to present-day along with two earlier works, a sculpture from 2007 and poster wall 1994. The exhibition offers guests of the German Embassy and visitors an introduction to his artistic practice.
THE GARMENT AS A CANVAS - OUR ARTIST IN FOCUS - STEPHANIE SMART - JULY 2017
Stephanie Smart is concerned with the representation of the more ephemeral aspects of human personification. Using paper and needlecraft, she illustrates and incorporates text with the aim of reflecting and interpreting narratives in the form of apparently wearable garments.
COLLECTORS ESTATE MANAGEMENT
Over the past six years we managed a private collector's estate with assets in Europe and the UK. The individual had left a substantial collection of antiques, rare coins and books, Japanese woodblock prints, etchings, jewellery and other items. It took one year to assess and record the collection. This process was followed by meeting different auctioneers where values, reserve prices, appropriate auctions and private treaty sales were discussed. The vending continued over five years and was concluded this summer. We liaised and provided detailed information to lawyers and relevant authorities. Despite the sad circumstance the project was rewarding and the proceeds of the sold collection were donated to Doctors of the World, UK, and Maggie's a cancer charity in the UK, fulfilling the will of the collector. The family wishes to remain anonymous.

©Renée Pfister Art & Gallery Consultancy, London, 2017.

Utagawa Kunisada, (1786 -1864)
Lovers
Japanese woodblock print
H495 mm x W347 mm