< Back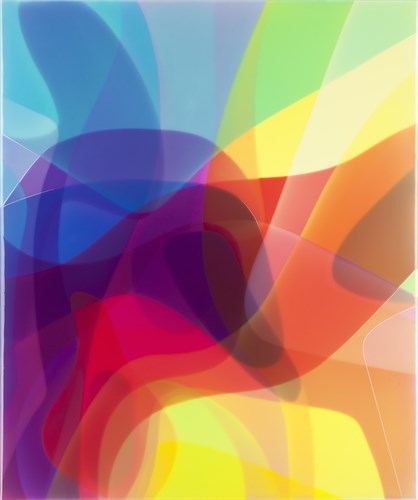 Autumn Highlights - October 2017
RETURN TO THE VICTORIA MUSEUM, KIEV
I made another visit to the Victoria Museum of Costumes in Kiev, to present Why do we need Museums. My aim was to inspire Ukrainian business leaders and officials to support and invest in the sector. The focus of my talk was not only on the economic benefits museums can bring to a city or a region, I also reiterated the intrinsic values to individuals and communities.
The opening of the Victoria Museum demonstrates Mrs Lysenko's vision and commitment.
https://victoriamuseum.com.ua/
COLOURSCAPES BY PETER ZIMMERMANN - OPEN DAY AT THE GERMAN EMBASSY
On Saturday 7 October 2017, the German Embassy is hosting an open day on the occasion of Frieze London, to celebrate the exhibition Colourscapes by Peter Zimmermann from 11.00 am to 15.00 pm. Renée Pfister, the curator of the exhibition, will provide an introduction to Peter Zimmermann's work and the exhibition. Please note if you wish to attend booking is essential.
http://www.uk.diplo.de/Vertretung/unitedkingdom/en/__events/10/Open-Day-Colourscapes-Taste-of-Future.html

MIRRORS BY PIP DICKENS
Pip Dickens's new body of work Mirrors presents paintings which are incongruous - some are whimsical, some may seem dark or disturbing, but most attempt to question through animation of the inanimate to what degree we use masks of our own making, to deflect others from seeing our true selves. I would like to thank Pip Dickens for giving me the opportunity to write the foreword of her new exhibition catalogue.

MIRRORS - SOLO EXHIBITION
14 - 24 November 2017
The Storey Gallery, Lancaster
Private View, Wednesday 15 November 2017
18.30 pm - 20.30 pm
Open Monday - Saturday 10.30 am - 16.30 pm

The exhibition catalogue Mirrors will be available from 14 November 2017.
TWO SHORT COURSES AT CITY UNIVERSITY LONDON, LED BY RENÉE PFISTER, STARTING IN OCTOBER
Delivered as 10 weekly evening classes, the Business of the Visual Arts and Curation and Exhibition Management short courses combine academic expertise with practical knowledge - ideal for individuals looking to gain in-depth knowledge of the business side of visual arts or to embark on an exciting career in exhibition management.
https://www.city.ac.uk/courses/short-courses/the-business-of-the-visual-art
http://www.city.ac.uk/courses/short-courses/curating-and-exhibition-management
THE VISUAL LANGUAGE OF SPACE - OUR ARTIST IN FOCUS - ANNE HARILD - SEPTEMBER 2017
Anne Harild is a Danish artist who creates film animations, site-specific installations and collages. She investigates the inherent use of architectural structures and their physical appearances in her work. Informed by the urban and natural environment she plays with grids, lines, angles, geometric shapes and textures, resulting in constructions we see, experience and encounter in our cities and open expanses.
Peter Zimmermann
Split, 2014
Epoxy on canvas
H1200 mm x W1000 mm