< Back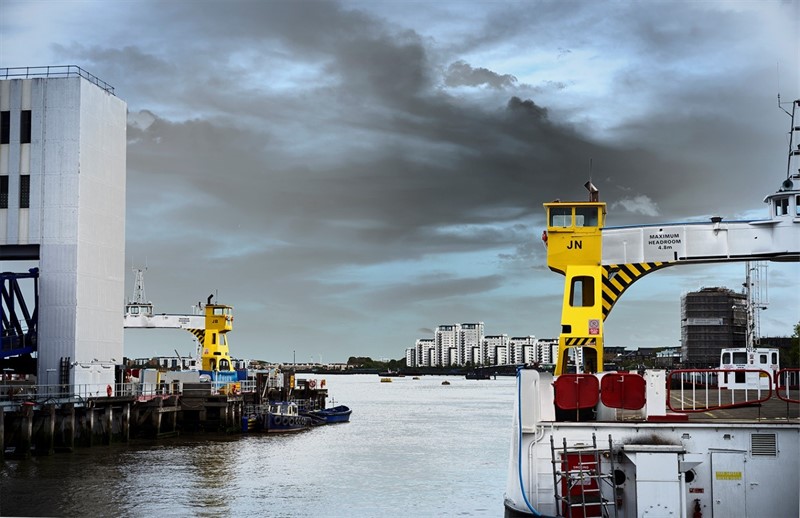 Autumn Highlights - October 2018
FRIENDS OF PRINTS & DRAWINGS AT THE BRITISH MUSEUM

Every year in October the Prints & Drawings Department of the British Museum celebrates its new acquisitions. The Department's annual fund-raising event takes place at the same time, and provides an opportunity to view a selection of works in the Study Room acquired since the previous October. We are delighted that we facilitated and organised the donation of several etchings by the Italian artist Luca Leonelli and are grateful for the Museum's support.

Courtesy and ©Luca Leonelli and Renée Pfister Art & Gallery Consultancy, 2018. All rights reserved.

TWO SHORT COURSES AT CITY UNIVERSITY LONDON, LED BY RENÉE PFISTER, START IN OCTOBER 2018

Delivered as 10 weekly evening classes, the Business of the Visual Arts and Curation and Exhibition Management short courses combine academic expertise with practical knowledge - ideal for individuals looking to gain in-depth knowledge of the business side of visual arts or to embark on an exciting career in exhibition management.


To read more click here

To read more click here

Courtesy and ©City University and Renée Pfister Art & Gallery Consultancy, London, 2018. All riights reserved.
SOTHEBY'S INSTITUTE OF ART - CURATING IN COMMERCIAL GALLERIES AND ART FAIRS

In October, Renée Pfister presents a talk at Sotheby's Institute of Art's Foundations in Curating Programme. The course offers an overview of curating in an international art scene that has never been more diverse. As a long-standing art professional, it is enriching to share knowledge and experiences gained over the years with participants who endeavouring to enter this field or up-skill and enhance their career profile.

Courtesy of Sotheby's Institute of Art, and Renée Pfister Art & Gallery Consultancy, London, 2018. All rights reserved.
TWO WORKS BY DANIELA WHITE PLACED IN A LONDON PRIVATE COLLECTION

Daniela White is an artist who lives and works in London. Aware of the ongoing evolving architectural landscape, their surprising new views and daily visual encounters provide her with continues stimuli.

To her, London's urban cityscapes offer a play with geometric forms, space, light and architecture, speaking to the future. By contrast, the views along the River Thames, going East, bequeath wide open spaces and structures, they bear witness to London's history and activities. Cunningly, White adds further layers of meaning during her recording process where she celebrates the expressions of city life, explores ideas of time and memory as well as the influence of flat and textured surfaces and different building designs.

She states that the complexity of the city and its spatial edifices require equipment to simplify the available visual information, to produce personal and evocative representations; devices for creating narratives that include the use of colour and abstraction. White's adopted a phenomenological, sensory approach to taking photographs and becomes a flaneur of the city, allowing her to be drawn into each image through its visually striking effects and the qualities of light. During the post-production she engages in a complex editing process to reveal a particular interpretation of the subject. The original image always dictates the final outcome, each image is handled in its own individual way to create ways of seeing the world with fresh eyes.

Walter Benjamin said in his essay "The Work of Art in the Age of Mechanical Reproduction": "Architecture has always represented the prototype of a work of art the reception of which is consummated by a collectivity in a state of distraction"

White aims to consume it in a state of attuned receptivity and thereby draws the viewer's attention into our postmodern living, which so deeply defines our culture and society.

Courtesy and ©Daniela White and Renée Pfister, 2018. All rights reserved.
IMPERMANENCE - ARTIST IN FOCUS - MARCUS HODGE - AUGUST 2018
2017 was a crucial year for the British painter Marcus Hodge, he made an audacious move re-inventing his painterly progression. Well-known for his portraits, landscapes and equestrian canvases he radically changed his painterly style. Inspired by his visits to India, Hodge created a suite of new paintings, where energetic strokes embrace densely worked hues, claiming presence and void. His new-found artistic vernacular transformed his work from figurative to abstract-intuitive, mesmerising the eye and spirit. Both the Gateway and Tantric series bear witness for his deep interest in the country's rich cultural and artistic heritage.
To read more click here
To view video click here
Courtesy and ©Marcus Hodge and Renée Pfister, 2018. All rights reserved.
Video: Courtesy and ©Marcus Hodge, Renée Pfister and Ben Sound (music) with the assistance of Galina Matvee, 2018. All rights reserved.
THE FUTURE IS NOW - ARTIST IN FOCUS - AARON SCHEER - SEPTEMBER 2018
Aaron Scheer's innovative paintings and installations explore analogue and digital technologies. His primary representations are developed on the screen where he mimics different brush strokes and paint effects which he reassigns onto traditional art materials. His artistic practice involves deconstructing well-known information technology applications, detaching them from their original meaning and function. He layers familiar software icons, screen shots, files and folders onto vibrant colourful painted surfaces, crafting inventive aesthetic statements. This procedure often involves rigid and time-consuming experimentation and is fused with his imagination. He may have some starting points in mind, but his style remains fluid. To him, the process of pioneering ways to transfer data and new media information into painterly progression are of utmost importance.
To read more click here
To view video click here
Courtesy and ©Aaron Scheer and Renée Pfister, 2018. All rights reserved.
Video: Courtesy and ©Aaron Scheer, Renée Pfister and Unknown Orchestra (music) with the assistance of Galina Matveeva, 2018. All rights reserved.
Daniela White, A View from the Woolwich Ferry, 2017/2018, H600 mm x W800 mm, C-Type print on Fuji flex paper, laminated, mounted on dibond aluminium, edition of 5.