< Back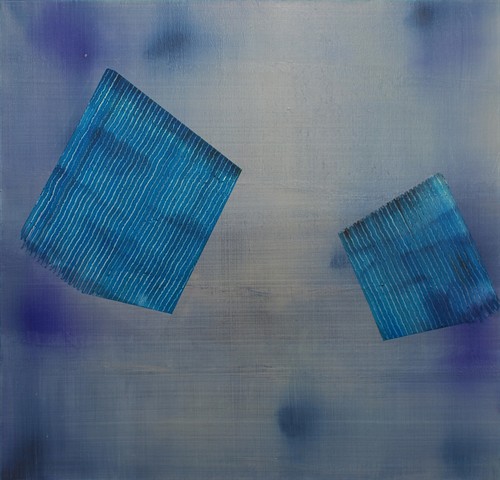 East meets West: Painting, Calligraphy and More by Gu Feng and Pip Dickens
A workshop, talk and demonstration from two unique artists emerging from two very different traditions; Chinese Calligrapher and Painter Gu Feng and British Painter Pip Dickens. This special event is a part of the Business Confucius Institute's first anniversary celebrations.
Event Agenda: Spaces for this event are limited, so please book in advance to secure your place.
11:00 – 11:30 Registration
11:30: - 12: 30 Workshop begins
12:30 – 13:00: Live demonstration – Gufeng
13:00 – 14:00 Drink reception & networking
The event will begin with a brief introduction from the institute's Director, Professor Peter Buckley OBE. Artists Gu Feng and Pip Dickens will then both present a short introduction to their respective work as well as the varied traditions that have influenced their pieces on show as well as the sum of their work in general. Following this, the Curator of the exhibit, Layla Bloom will chair the Q&A session for attendee to ask questions to both of the Artists regarding their work, influences and lives. Finally, Gu Feng will present a live demonstration of his work and his creation process, bringing the workshop to a close. Following Gu Feng's demonstration, there will be complimentary refreshments and canapés available as well as time for participants to circulate and network, both among the attendees and with the Artists themselves.
Artist Biography
Gu Feng is a contemporary Chinese Painter and Calligrapher; his artistic career began during his education in the Arts Department of Guangxi Normal University and Fine Art Department of Jilin College of Arts respectively from 1980 to 1986. Following his formal education, Gu Feng spent a decade visiting many of China's most striking natural wonders, from the great rivers of China's interior to the towering Tibetan Plateau. During this time he became deeply affected by the works of a variety of ancient and contemporary calligraphy Artists, especially Fan Zeng, these experiences caused Gu Feng to abandon oil painting and turn his attention to calligraphy and other traditional Chinese art forms. Currently, Gu Feng is working on a series of pieces based on the life and works of the ancient Chinese sage Confucius, incorporating both the sage's traditional ideology and many of China's awe-inspiring ancient landscapes.
Pip Dickens is contemporary British Artist whose works focus on the use of light, colour and movement. Pip Dickens currently holds a Masters in Fine Art from The Slade School of Art, (UCL, London) and is a Lecturer in Fine Art at Lancaster University. Before starting her artistic career, Pip Dickens worked extensively throughout the Middle-East (1978-1986) with these experiences having a profound impact upon her artistic outlook. Since 2010, Pip Dickens has become increasingly involved in Asian art, researching and co-authoring the book 'Shibusa- Extracting Beauty) alongside Professor Monty Adkins and in 2013 opened a large solo exhibit at the Rugby Art Gallery and Museum entitled, 'Pip Dickens-Screen', which drew heavily from Japanese and Chinese aesthetics.