< Back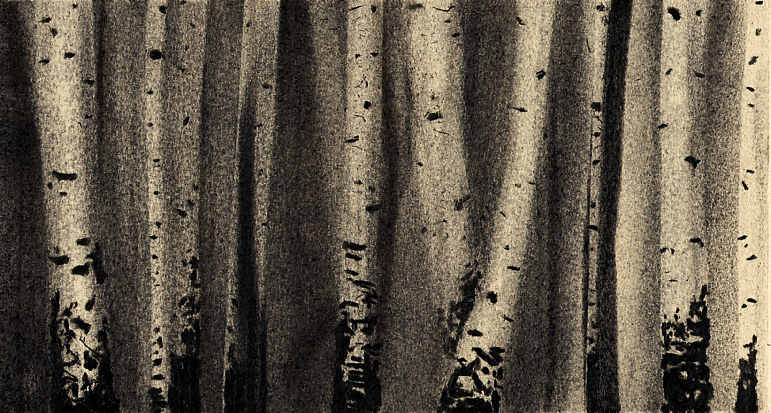 Pip Dickens' Drawings in the British Museum, Prints & Drawings Collection
We are delighted to announce that four drawings by Pip Dickens, Fine Art Lecturer in Painting has been acquired by the British Museum for their permanent Prints & Drawing Collection. The small charcoal drawings from 'The Woods' series are examples of her sustained interest in trees which has run alongside her distinctive painting practice over 30 years.
The British Museum is a leader in research and publication of drawings and has one of the world's most extensive collections of graphic work. Their holdings in drawings range from the earliest drawn works to contemporary drawings. They actively search out and collect the very best new work for the collection.
The acquisition was made possible through Renée Pfister Art & Gallery Consultancy.
©Pip Dickens, Woods series, I, charcoal on paper, H295 mm x W365 mm