< Back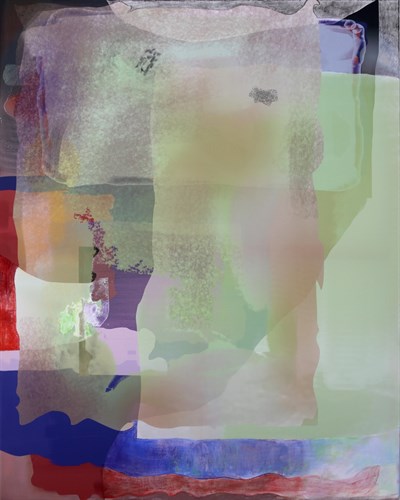 Reality and Illusion - Artist in Focus - Claudia Zweifel - June 2017
Be it a painting, drawing, or object – whether digital or analogue – everything Claudia Zweifel displays, paints, draws, or sculpts is reality and illusion at the same time. Her works encompass visual possibilities and perceptive stimuli on the surface and in space. Furthermore, her work also probes colour as a comprehensive bearer of expression and a constitutive as well as virtual element, with effects ranging from sublime colour-spaces, individually placed structures to constructive flows and beyond. Image data are woven in a dye-sublimation printing process on a fine synthetic support material and permanently materialised. Everything merges into an image, whether data, swathes of colour, or graphic structures, nothing is left to chance. Everything is there, in thoughts, as a concept, before the transfer procedure begins.

Claudia Zweifel, born in 1981 in Zurich, Switzerland. She lives and works in Berlin. The artist studied Fine Arts at the Lucerne University of Art and Design and at the University of Arts (UDK) Berlin. She showed her work at: KW Institute for Art, Berlin, Germany, Kunstmuseum Lucerne, Switzerland, Kunstverein Schwäbisch Hall, Germany, Kunsthalle CCA Andratx, Mallorca, Spain, Sammlung, Falckenberg/Deichtorhallen, Hamburg, Germany; Kunstverein Schaufenster, Düsseldorf, Germany, Galerie Bereznitsky Kiev, Ukraine, and Galerie Gilla Lörcher, Contemporary Art, Berlin, Germany.
Courtesy and ©Claudia Zweifel, Gilla Lörcher Contemporary, Berlin, Renée Pfister,

Birgit Möckel, text, translated by David Sánchez

2017. All rights reserved.
No Title, 2017
Sublimation print, pastels,
oil crayons on fabric
H640 mm x W480 mm