< Back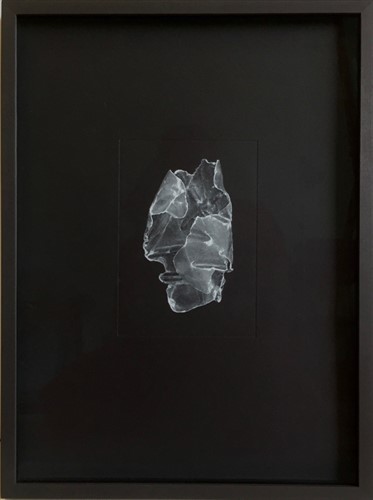 Sam Hodge at the Royal Academy of Arts Summer Exhibition 2019
We are delighted to announce that Sam Hodge's print Pelagic Plastic 1, is included in the 2019 Royal Academy of Arts Summer Exhibition. The work has been selected by Barbara Rae RA and Hughie O'Donoghue RA and is displayed under the theme Fragility of the Natural World in Room V.

In her new series of polymer prints Hodge is expressing her concerns about the destruction of our natural habitats. She utilises plastic scraps which were washed-up on the beach, altered by wave action and fragmentation to resemble and replace the sea creatures from the deep, contemplating the precarious aspects of our fragile existence.
Royal Academy of Arts
SUMMER EXHIBITION 2019

Co-ordinated by Jock McFayden
Burlington House, Piccadilly.
London W1 0BD

until 12 August 2019
Newsletter: ©Sam Hodge and Renée Pfister, 2019. All rights reserved.
Sam Hodge, Pelagic Plastic 1, 2019, photopolymer etching, white ink on black paper, edition of 20, framed H523 mm x W395 mm