< Back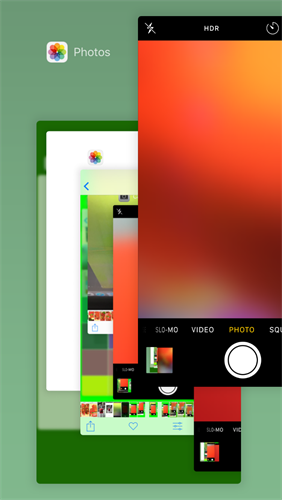 The Future is Now - Aaron Scheer - Artist in Focus - September 2018
Aaron Scheer's innovative paintings and installations explore analogue and digital technologies. His primary representations are developed on the screen where he mimics different brush strokes and paint effects which he reassigns onto traditional art materials. His artistic practice involves deconstructing well-known information technology applications, detaching them from their original meaning and function. He layers familiar software icons, screen shots, files and folders onto vibrant colourful painted surfaces, crafting inventive aesthetic statements. This procedure often involves rigid and time-consuming experimentation and is fused with his imagination. He may have some starting points in mind, but his style remains fluid. To him, the process of pioneering ways to transfer data and new media information into painterly progression are of utmost importance.
Scheer, himself a child of 'Generation Y' or a 'Digital Native' which describes the population who grew up in the digital age in contrast to 'Digital Immigrants' – people who had to become accustomed and have had adapted to the latest technologies. Snapshots of his daily life are intuitively amalgamated with resources from the internet to convey personal elements, offering a contemporary twist and meaning, both visually and conceptually. Further connotations emerge by paying homage to classical painting, photography and collage. He observes interesting paradoxes when his artworks form a series, i. e. when a group of paintings and prints relate both in context and aesthetic, this can either happen randomly or organically. All his depictions are connected in one way or another, conveying "this is not the end, more will follow".
The corporatisation of individuals and their exploitation through emotional agencies, i.e. "the agent has information with both decision-making value and emotional implications for an uninformed "principal" whose utility the agent wants to maximise", (Botond Kőszegi, Emotional Agency, 2006, p 121) is a topic he examines as well as demonstrating our dependency on these gadgets, including his own. Many of us learnt earlier this year that Facebook originally allowed third-party apps to access wide-ranging data about the friends of users who had signed up to their social media site.
Scheer contributes to the evolution of painting and attempts to bridge the gap between traditional and digital methods. He brings his assertiveness to play in the downside these hi-tech developments generate.
Courtesy and ©Aaron Scheer and Renée Pfister, 2018. All rights reserved.
Video: Courtesy and ©Aaron Scheer, Renée Pfister and Unknown Orchestra (music) with the assistance of Galina Matveeva, 2018.
For further information about Aaron Scheer's work contact [email protected]
Aaron Scheer, HDR, 2018, ultrachrome pigment ink on archival paper, H142 mm x W80 mm