< Back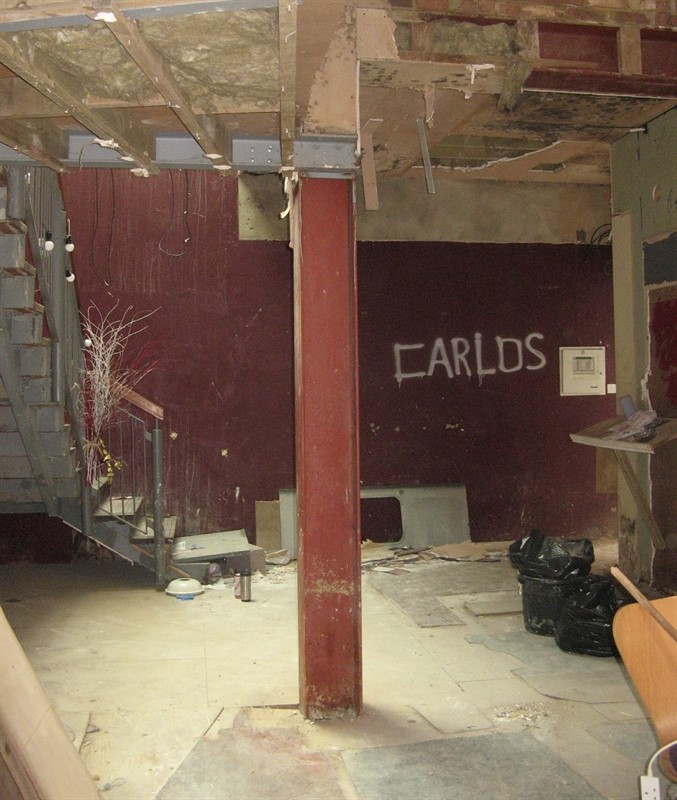 The Joy Of What We Do #10
We advised and conducted the risk assessments for Mr Kourbaj's installations, which were scattered around five London sites, mapping out and loosely reflecting the geographic pattern of refugee presence outside the borders of Syria. These locations were not the typical exhibition spaces, except for the Goethe Institute. It involved a church, a distribution centre, a derelict boarded-up pub and the assembly of a UNHCR, United Nations refugee camp tent in a park. Despite their conditions Mr Korbaj was granted permission to use these places for his installations.
We carefully assessed the risks and how to mitigate those. The most challenging locality was the derelict pub. Obstacles, hazards and protruding items were removed in the exhibition and adjacent areas, slightly raised floor areas were marked with visibility tape, fire exits were clearly indicated and no-smoking signs were mounted. Prohibited areas and staircases had 'No Entry' signs and were blocked to stop visitors from entering these spaces. An evacuation plan was agreed and staff and volunteers were trained to execute these procedures in case of an emergency. During opening hours at least two invigilators had to be on site.
The UNHCR tent also proofed difficult. We had to ensure that the lightweight tent did not collapse or blow over during strong winds and sources of flammable materials and intense heat had to be kept away. The access of visitors was controlled by supervisors to ensure safe movement within the tent and H&S procedures were put in place.
It was a truly remarkable project and we were proud to be part of it.
Image of derelict pub in West London.
©Renée Pfister Art & Gallery Consultancy and Issam Korbaj
#arabcontemporary #anotherdaylost #shubbakfestival2015#installationartprojects #artcommunity #healthandsafetyprocedures #reneepfisterartcounsultancy