< Back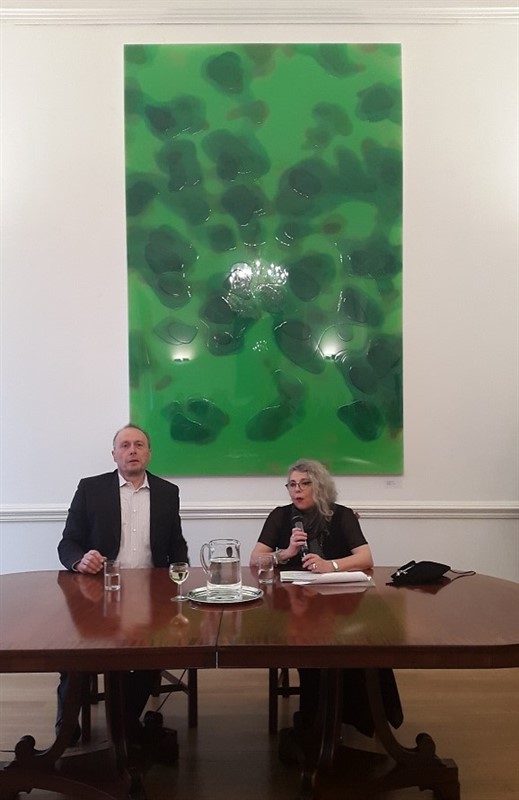 The Joy Of What We Do #12
The exhibition featured a selection of abstractions, mainly, from 2014 to present-day, as well as an earlier sculpture and a poster wall, offering guests and visitors an introduction into his artistic practice. Zimmermann's continuously manipulates and transforms algorithms into chromatic two- and three-dimensional abstractions. Like a scientist in a laboratory, he discovers, analyses and re-orders technical information, using the lens of the digital world, to reveal hidden matter. On his creative journey, he contemplates on communication and dissemination of the re-interpret images and how these are perceived and processed by the viewer.
Peter Zimmermann was born in Freiburg, Germany, in 1956, and currently lives and works in Cologne. From 1978 - 1983, he studied at the Kunstakademie Stuttgart, and taught as a Professor at the Kunsthochschule für Neue Medien, Cologne, from 2002 - 2007. His work has been exhibited at major international museums and galleries and is held in public and private collections worldwide.

©Renée Pfister Art & Gallery Consultancy
Courtesy German Embassy, London, Renée Pfister, Thorsten Schneider and Peter Zimmermann.
#colourscape #resinpaintings #colourfulresinfloor #conversationpiece #reneepfisterartconsultancy #thepowerofcolours #thejoyofwhatwedo