< Back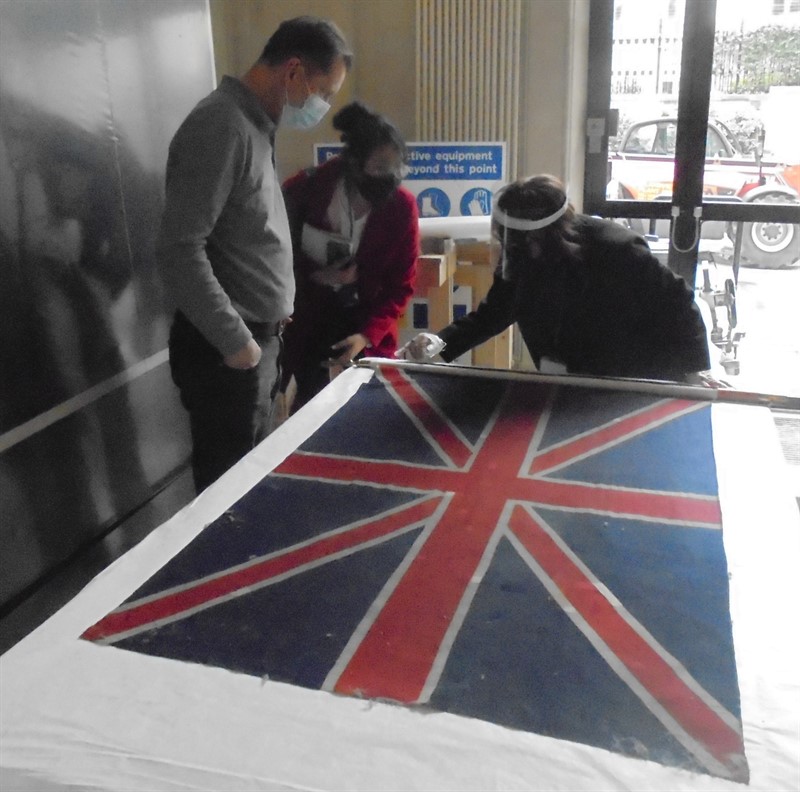 The Joy Of What We Do #16
A few weeks ago, we were engaged examining a historical collection abroad, which included an original Armistice flag used to announce the end of the first World War. The standard is in fragile condition and has numerous repairs and some staining. We discussed potential treatments and new display methods.

What stood out to me personally, suddenly I remembered stories told by family members who had experienced both WWI and WWII. They talked about their parents, siblings, uncles, aunts, cousins, and friends who were either injured or lost their lives during those conflicts, along with unbearable daily hardship. I was a child then, and I cannot express how humbled I felt when I condition-checked this historic banner. It made me think of the pain and anguish these hostilities caused, the sacrifices millions of people made, and how privileged I am to live such a sheltered life.
©Renée Pfister, 2020.
#artforever #thepowerofart #armisticeday #armisticeflag #historicart #flagsandstandards #reneepfisterartconsultancy