< Back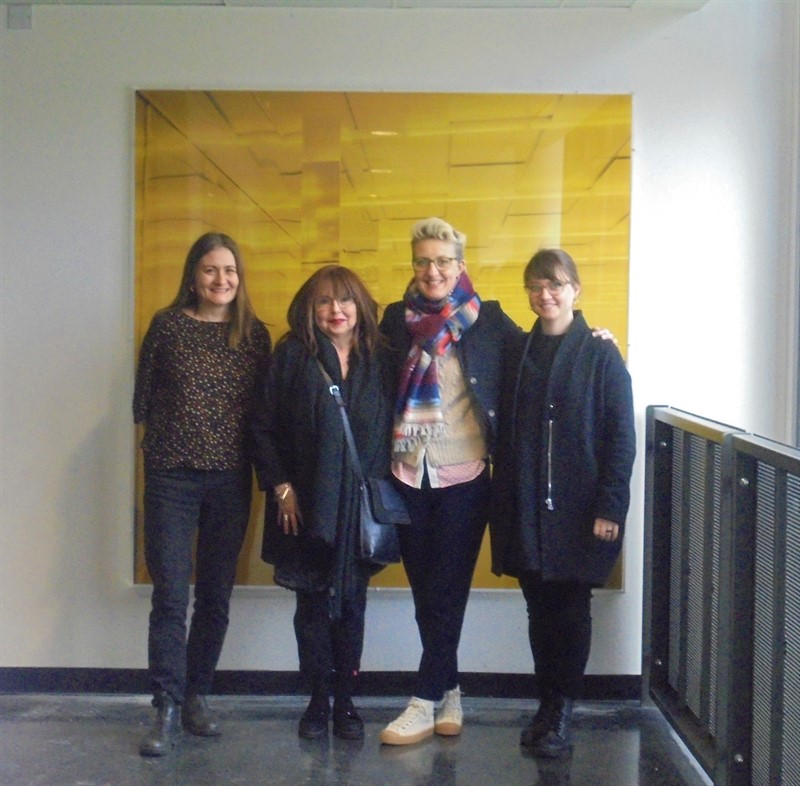 The Joy Of What We Do #7
Last year we were engaged in a project with Waltham Forest, London's first Borough of Culture and the Government Art Collection, London. A decision was made showing paintings, sculptures, time-based media installations and works on paper at schools, leisure centres, a hospital and a riding lodge located within the borough. Sixty-three artwork from the Government Art Collection were lent to twenty-eight venues. The biggest challenge was managing the display conditions at the different locations. None of the sites were able to provide all the necessary requirement which are standard when presenting artworks in museums. However, all efforts were made to overcome these issues.
But what made the project so special? We were able to observe the reactions of people present during the installation, ranging from being curious to being mystified. At schools we were met with eagerness and questions by teaching staff, pupils and students. The accompanying workshops and talks were highly anticipated and proved to be high impact events. The project succeeded in what it had set out to achieve – breaking down barriers and demystifying art. And we who worked on this mission enjoyed experiencing these reactions immensely. We are confident that we have inspired and encouraged other London boroughs to follow suit, and to have created key moments for individuals to explore and pursue their creativity.
Louise and Jane Wilson, 'Safe Light, Reflected Ballroom', 2003, C-type photographic print on aluminium, H1825 mm x W1825 mm x D280 mm, installation view at Walthamstow School of Girls.
Courtesy and ©Louise and Jane Wilson, the Government Art Collection, Waltham Forest Council, Renée Pfister Art & Gallery Consultancy, London, Therrie Bal (photography) 2019. All rights reserved.
#artworkfeatures #artworkdaily #artworking #comtemporaryart #artfollowers #artbusiness #artconsulting #designcollection #artworknow #collectionart #artbusinesslife #businessofart #artbusinessconsulting #governmentartcollection #walthamforestcouncil
For information about our services contact [email protected]