< Back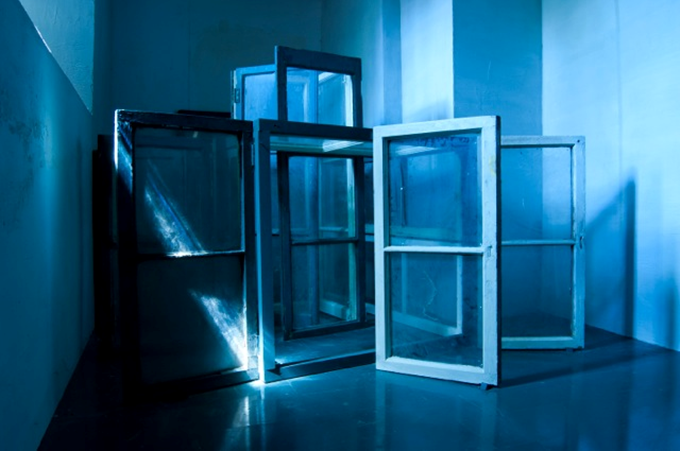 The Power of Art #27 Anne Harild
During her residency at the Florence Trust in St. Saviours Church in Highbury, London, she created the 6.17-minute animation Looking Glass. Harild was interested in exploring the relationship between the small temporary structure which she had built from discarded windowpanes and the vast permanent edifice of the church. The process entailed rehearsing the movements of the glass sheets and experimenting with the reflections over a period of months. She then eventually filmed the animation over 24 hours examining how the changing light transformed the space.
Harild collaborated with the composer Edmund Finnis, who create a soundscape in response to the materials used in the film, during this project. He recorded the striking of glass and manipulated the sound digitally afterwards. The reason for this collaboration was to explore similar interests and the same materials in two different media to investigate how they complimented each other.
Anne Harild, 'Looking Glass' (film still), 2010, archival pigment print, edition of 10, H420 x W594 mm.
Courtesy and ©Anne Harild, Edmund Finnis and Renée Pfister 2020.
#danishartist #edmundfinnissoundscape #artforever #reneepfisterartconsultancy #powerofcolour #anneharild #lookingglass
For information about our services contact http://[email protected]