< Back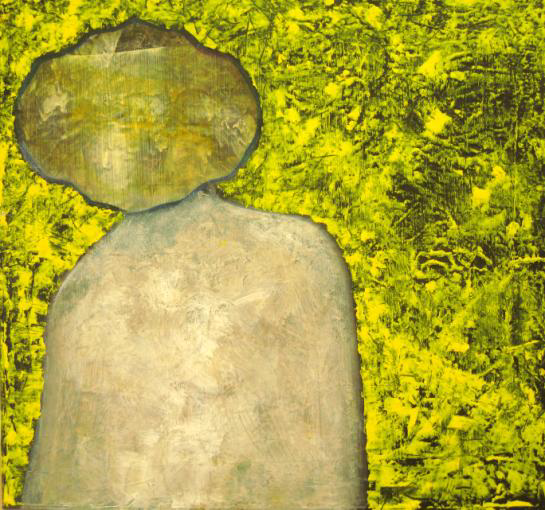 The Power of Art #28 Pip Dickens
Dickens' mirror-headed figures suggested an anthropomorphic source with an inner and an outer life, ambiguous and changeable - a dualism that recurs in her painterly expressions. Often her concepts draw attention to binary, contrasting or opposing appearances or, perhaps, a divided state of being. In a time when society is obsessed with selfies and celebrity, this body of work could not be more relevant - contemporary memento mori – reminding us of our actual demise perhaps? For Dickens of course it is an examination of the hopes and fears of the individual referencing the vanity of earthly life and the transient nature of all worldly possessions and quests.
By applying a variety of subtle shades, she emphasises the charisma of her mysterious personages and alters their status. Her characters come to life, scrutinising, following and pursuing the viewer to engage in a silent dialogue. Dickens' vanitas - where 'mirror oddballs' dominate her canvases - are a voyage, probing new pictorial and intellectual means to explain the world around us and beyond.

Pip Dickens, Dreaming Girl 6, oil on canvas, 2017, H496 mm x W522mm.
Courtesy and ©Pip Dickens and Renée Pfister 2020.

#mirrorhead #mirrorheadpainting #mirroroddball #reneepfisterartconsultancy #artforever #thepowerofart