< Back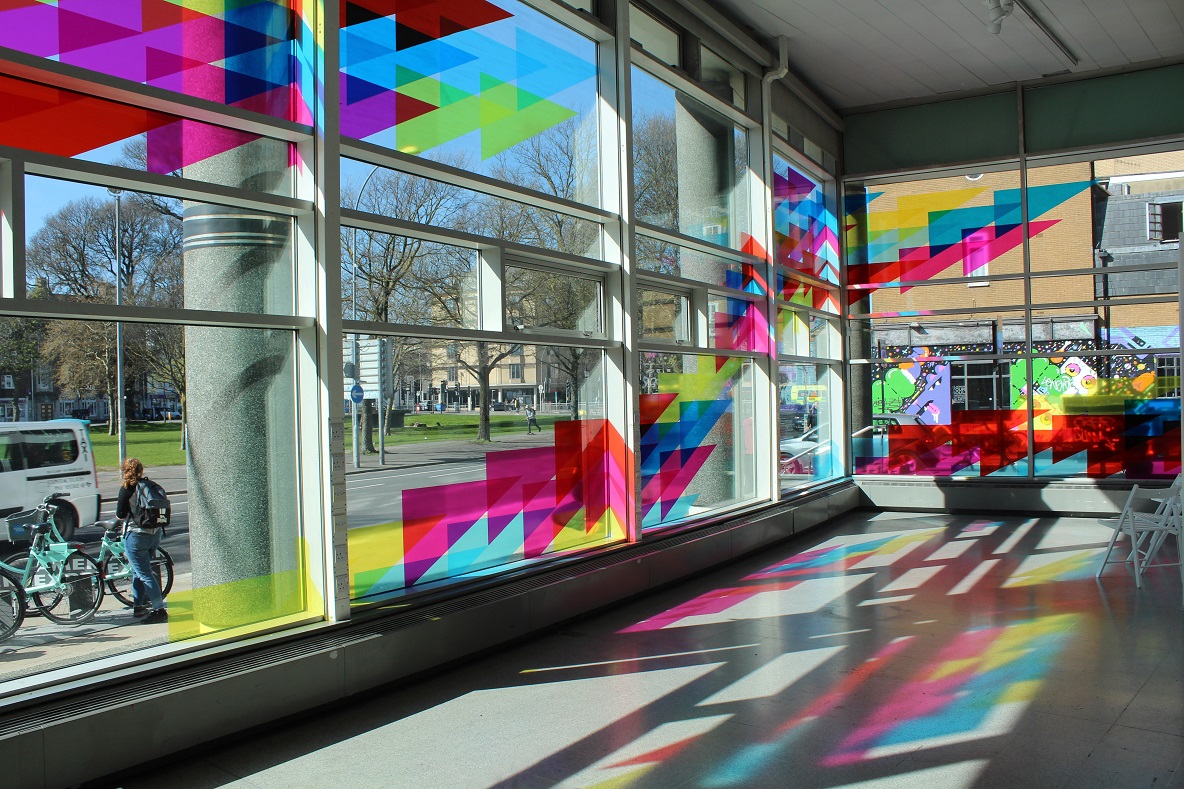 The Power of Art #38 Spectra Waves
In 2019, Grady created for her solo exhibition 'Spectra Waves' at the University of Brighton, a colourful vinyl window installation in the institutions North Gallery. Her geometric formation appeared as a modern stained glass display and transformed the interior with the changing patterns of light, encouraging visitors to pause and observe the interchanging light play. At night Grady's work was lit from within the gallery, creating a unique temporary public artwork for Brighton's residents. The title 'Spectra Waves' references both the physical form of the work itself and the splitting of light required to make colour visible, emphasising the passage of time.

The site-specific installation was accompanied by a series of works on paper relating to the work.
Courtesy and ©Fiona Grady and Renée Pfister 2021.

Spectra Waves, 2019, site-specific vinyl window installation, dimensions 3.7 m x 25 m (approx)

#fionagrady #vinylhappiness #dayandnight #lightandcolour #reneepfisterartconsultancy #architecture #geometry #spectrawaves #windowinstallation #installationart #arthighlights #siteresponsiveart #lockdowncreativity #brightoncca #universityofbrighton