< Back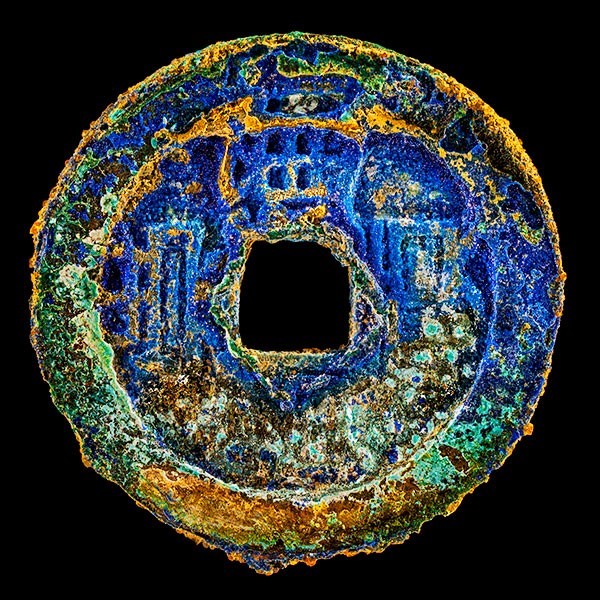 The Power of Art #44 Ancient Coins
Sack's Chinese Coin series, largely abstract, radiates a myriad of shades. Patina and decay form a mystical landscape almost extra-terrestrial in nature. Everything is alive, rock, stone, and mineral, all belonging to the grand, infinite process and life cycle.
In China, money is frequently associated with time-honoured beliefs, rituals and philosophy. It is a fundamental element of traditional customs and rites of passage: birth and death, love and marriage, the posterity of a large family. Coins become amulets - the circle symbolises heaven and the square earth, where the void is the essential paradox and the centre. To embrace the emptiness is to find peace and harmony in this world.
Stephen Sack is an American artist/photographer living and working in Brussels since 1977. He exhibited internationally, and his photographs are held in several collections, including Chase Manhattan Bank, New York; the British Museum, London; Stedelijk Museum, Amsterdam; Goldman Sachs, New York; Crédit Lyonnais, Belgium, Bibliothèque Nationale, Paris.

Image: Stephen Sack, Chinese Coins, from the Embracing Emptiness series, H1100 mm x W1100 mm
©Stephen Sack and Renée Pfister, 2021. All rights reserved.
#ancientcoins #stephensack #thepowerofart #chinesecoins #contemporaryphotography #reneepfisterartconsultancy #artistsupport