< Back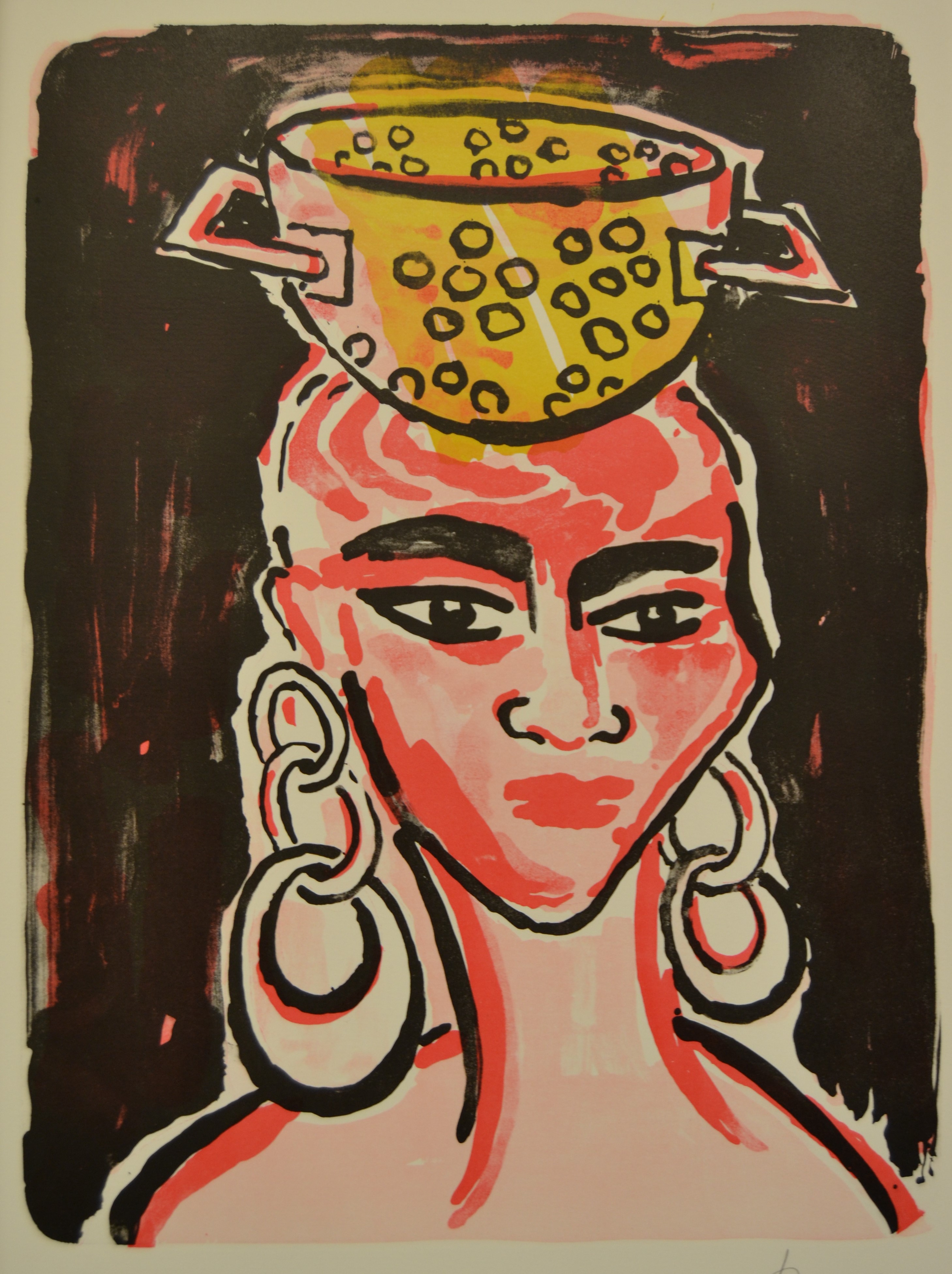 The Power of Art #62 Kitchen Diva
Vibrant colours and energetic strokes are the trademark of Bach's distinct vernacular, which propelled her to be a key member of the German art movement 'Jungen Wilden,' 'the Young Wild Ones.' Soon after her participation at Documenta 7, in 1982, Bach broke away from the group. Since then, she continued to paint in her angular and sensual style, portraying her exotic demeanour.

Femmes fatales engaged in household duties are recurring themes in Bach's painterly tradition as we can see in A Kitchen Diva. Strong in character, her colourful portraits exude confidence and capture our attention. They are filled with her own alter egos, in various postures and colours, typical of her artistic approach.
Courtesy and ©Elvira Bach. Vera Schuhmacher and Renée Pfister Art & Gallery Consultancy, 2021.
Image: Elvira Bach, A Kitchen Diva, 2014, lithograph, H700 mm x W540 mm x D20 mm.

#elvirabach #femmefatale #lithograph #kitchendiva #domesticgodess #reneepfisterartandgalleryconsultancy #veraschuhmacher #jungewilden #strongwomen #alphafemale