< Back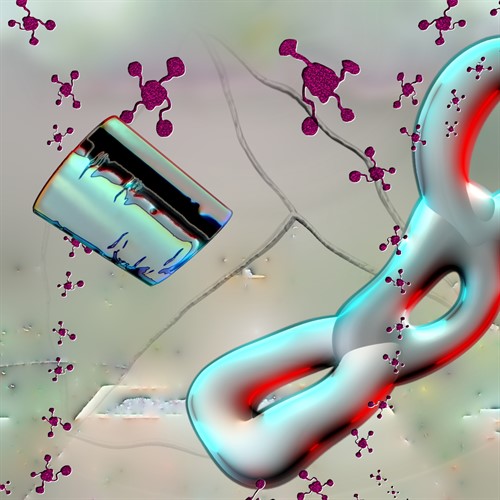 The Power of Art #9 Fabian Forban
Astronomy, quantum physics and the super-string-theory are topics Forban's practice embraces. He believes in multiple dimensions and universes to which one can find access through art and meditation. His photography is combined with digital effects, creating a new visual language that crosses unfamiliar boundaries.
Forban has a strong bond with Australian aborignines, admiring their observation of nature, the cosmos and their understanding of transcendence. Often when reciting their stories these natives draw patterns in the earth as they do not communicate in written language. With his work Quantum Garden, he attempts to surpass the multiverse. He utilises an indigenous repetive pattern in his interpretation, symbolising eternity, the night sky and creation. The distorted box and broken chains represent the remnance of knowledge, thoughts and expectations, wheretas the pond visible amidst the multiversal nebula and a goblet filled with superfluidal eternity seems to be within reach, foretelling inconceivable abstractions.
Courtesy and ©Fabian Forban and Renée Pfister, 2020.
Quantum Garden, 2017, giclee fine art print on Hahnemühle Fine Art Pearl paper, edition of 5, H400 mm x W 400 mm
#workingartist #multiverse #eternity #thepowerofart #multipledimensions #digitalartphotography #digitalphotographyart #aboriginesart #repetitivepatterns #quantumgarden #fabianforban #reneepfisterartconsultancy
For information about our services contact [email protected]