< Back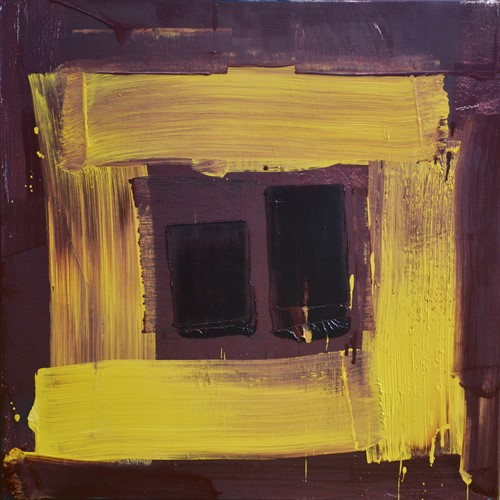 Winter Highlights - January 2018
COLLECTION CARE PROJECT IN PARIS
Since late 2017, we have been working on a collection care project in the French capital Paris. As so often with this kind of engagements we cannot reveal any details to protect the privacy and security of our client. It is a privilege to safeguard such an exquisite fine art collection during an extensive building renovation.
©Renée Pfister Art & Gallery Consultancy, London, 2018.
MARCUS HODGE, BRITISH ARTIST
2017 was a crucial year for the British painter Marcus Hodge. Well-known for his portraits, landscapes and equestrian canvases he radically changed his painterly style. Inspired by his visits to India, Hodge created the Gateway series, where energetic strokes embrace intense hues, claiming presence and void. His new-found artistic vernacular transformed his work from figurative to abstract-intuitive, mesmerising the eye and spirit. It was a great joy offering constructive feedback and becoming part of Marcus Hodge's audacious and re-inventing progression.

The Gateway series, was first exhibited at Roundtree Tyron, London, in late 2017.
To read more click
here
Courtesy and ©Marcus Hodge, Joel Rundle and Renée Pfister Art & Gallery Consultancy, London, 2018.
EUROPEAN CAPITALS OF CULTURE
The UK has been divested of the participation in the European Cultural City scheme, due to the Brexit vote and the UK leaving the European Economic Area
(EEA) and single market. This decision seems to appear to be responsible for the cancellation of the UK's hosting. In the past Iceland and Norway hosted the title cultural cities because both countries were part of the EEA. The programme entails that the proposal of one of the successfully biding cities becomes a designated capital of culture and benefits from the name, in that they can tender for European funding for arts and cultural projects. The policy has been credited with fostering urban regeneration, raising cities' international profiles, bringing economic and intrinsic advantages to a particular region and its people. Another casualty of 2016's catastrophic BREXIT result.
To read more click
here
Courtesy and ©European Commission and Renée Pfister Art & Gallery Consultancy, 2018.
TWO SHORT COURSES AT CITY UNIVERSITY LONDON, LED BY REN

É

E PFISTER, START IN JANUARY 2018
Fieldtrips are a crucial part of the curating and exhibition management syllabus. Although there have been many debates around this question and the challenges of measuring the intangible nature of impact, but my experience tells me that study visits have an important effect and should be counted as such. I organise several visits at a number of different private institutions and commercial galleries to allow students to explore their particular approach to curation, interpretation and display. These outings expose students to real-life situations, where we debate various issues around curatorial concepts and analysis as well as the practical implications of exhibition management.
Courtesy and ©City University and Renée Pfister Art & Gallery Consultancy, London, 2018.
ONE-SINGLE-ARTWORK-SHOW #7: UTE SCHENDEL - ARTIST IN FOCUS - DECEMBER 2017
"Landscapes appear in Ute Schendel's photographs as projection spaces in which natural light acts as the director. To capture this light in its sweeping impact and use it to steer our view of landscape as a continuum over times, spaces and cultures in an unpretentious, almost casual manner is the starting point and core"
To read more click here
Courtesy and ©Ute Schendel, Gilla Lörcher Galerie, Birgit Möckel (text), translated by H. Allen, Berlin and Renée Pfister Art & Gallery Consultancy, London, 2017.
Discord, 2017