< Back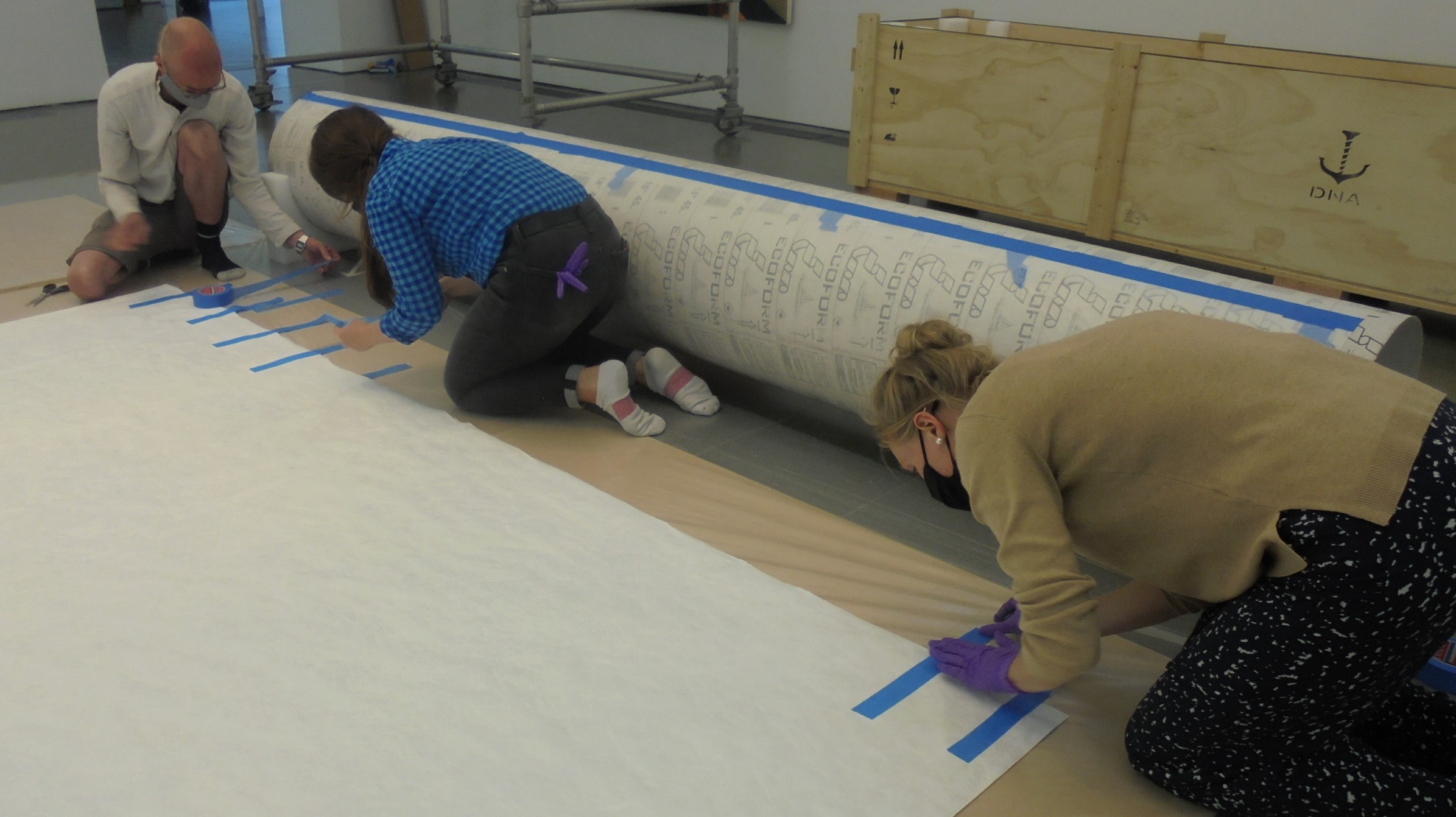 Autumn Highlights - October 2021
JENNIFER PACKER - DEINSTALLATION

A few weeks ago I worked at the Serpentine Gallery in London on the de-installation of the Jennifer Packer exhibition. The process was a smooth-running experience from the beginning to the end. It was a gratifying collaborating with such a highly professional team in London and New York.

The exhibition Jennifer Packer 'The Eye Is Not Satisfied With Seeing', will be opening at the Whitney Museum of American Art, New York, on the 30 October 2021, throughout Spring 2022.


Courtesy and ©Jennifer Packer, Serpentine Gallery, London, Whitney Museum of American Art, New York and Renée Pfister Art Gallery Consultancy, London.
SOLARIS NEXUM - COMPLETED

After an intensive production and installation period Solaris Nexum has reached its final destination the Technological University in Dublin.

Solaris Nexum explores our changing connection to the sun through technological shifts of various ages. Through a double-sided surface of suspended mirrors, Solaris Nexum is a helical structure projected onto catenary arches, allowing continually changing reflections in response to the shifting light.
Carr approaches celestial architecture, advances in optics, and renewable energy as paradigm-shifting technologies, drawing together periods of human history with a potential future for humankind.

To watch the video of Alexandra Carr click here

Solaris Nexum, 2021 by Alexandra Carr.
Commissioned by Grangegorman Development Agency for TU Dublin, Ireland.

Supported by Feilden Clegg Bradley Studios, Colin Rennie, Cconsult Engineering Design Limited, Blended Management Group, Renée Pfister Art & Gallery Consultancy, London, Architectural Metalworkers Ltd, Ormiston Wire Ltd, Bay Plastics Ltd, Abseil Access, W.H.Scott and Son Engineers Ltd, Constantine Ltd. Music: bensound.com. Images/Video: Courtesy the artist ©Alexandra Carr. All rights reserved.

SILVIA HATZL - PARS PRO TOTO


Silvia Hatzl's 'Gestalten' are made of different materials and currently occupy the nave of the Chapel of Boondael in Ixelles. Away from forests, meadows, lakes and rivers, they wander forward resolute, proud and tall, forming a procession.


To read more about Siliva Hatzl click here

Courtesy and ©Silvia Hatzl and Renée Pfister Art & Gallery Consultancy 2021. All rights reserved.
MOON GLOW

"The Moon Glows the Same" , Matsuo Bashō, 1687

Sherrie-Leigh Jones is an Artist and Printmaker based in Brighton, East Sussex. She creates limited editions and original landscape prints inspired by nature, travel and changing seasons, offering the viewer a sense of escapism, a transportation to a new place and a journey through imagined landscapes.

To read more about Sherrie-Leigh Jones click here
To watch the video of Sherrie-Leigh click here



Newsletter:
©Sherrie-Leigh Jones and Renée Pfister (text), 2021. All rights reserved.

Video:
Courtesy and ©Sherrie-Leigh Jones, The Inspiration by Keys of Moon https://soundcloud.com/keysofmoon Attribution 4.0 International (CC BY 4.0). https://creativecommons.org/licenses/by/4.0/. Music promoted by https://www.chosic.com/ (music) and Renée Pfister (text), with the assistance of Eleonora Guidi, 2021. All rights reserved