< Back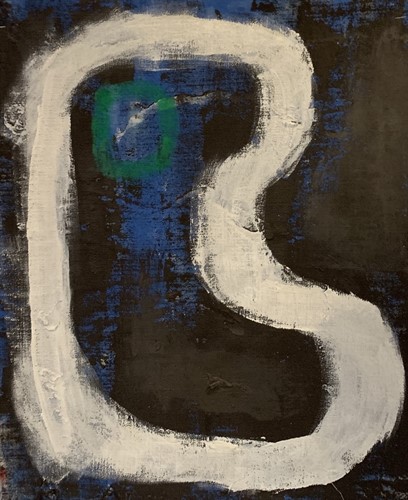 Spring Highlights - April 2020
SOLARIS NEXUM - ALEXANDRA CARR

Although the construction at the Technological University Dublin has ceased due to Covid-19, Alexandra Carr is continuing to work on the finer points of the design of Solaris Nexum, and is eager to begin the production in her Durham studio after the lock down. She is busy finalising the geometry of the patterns and is fine tuning the interaction they have with the sun at the Summer Solstice. We can report that the contract negotiations with the relevant stakeholders have been completed and public liability, product liability and employer's liability have been arranged. We expect that the enforced quarantine measures will delay the inauguration of Solaris Nexum.

We are pleased to announce that Alexandra Carr's Cloud of Knowing is featured at Axis Web to read more click here


Courtesy and ©Alexandra Carr, Colin Rennie, Feilden Clegg Bradley Studios, Grangegorman Development Agency, Renée Pfister Art & Gallery Consultancy, London, and the Technological University, Dublin, 2020. All rights reserved.
LAS MENINAS - PIP DICKENS

In November 2017, Pip Dickens solo exhibition Mirrors began an exploration into mirrors and reflections. Some of these paintings considered the painted portrait as a kind of mirror, or the experience of self-reflection and analysis and questioned the contemporary urge to check one's existence with a selfie. The resultant exhibition was a strange grouping of paintings that offered a variety of portals that might exist for us to climb through and view ourselves or others from differing perspectives, familiar and unfamiliar.

'Las Meninas' is one such environment – a puzzle picture that teases and seduces. When Foucault says of it: "But it isn't a picture; it is a mirror" what can be reflected are a range of interpretations – a virtual unreality perhaps.


Read more about Pip Dickens click here


Courtesy and ©Pip Dickens, Renée Pfister Art & Gallery Consultancy, London. 2020. All rights reserved.
SUMMER Term 2020

Renée Pfister's summer courses Curating and Exhibition Management and the Business of the Visual Arts at City University will be taught online as scheduled.

Read more about the Curating and Exhibition Management course here
Read more about the Business of the Visual Art course here


Courtesy of City University and Renée Pfister Art & Gallery Consultancy, London, 2020. All rights reserved.
LET'S GET LOST - FIROUZ FARMANFARMAIAN

We are delighted to share with you Firouz FarmanFarmaian's very latest body of work via a multi-platform dematerialised digital exhibition organised and curated by London-based art dealer and curator Janet Rady.

The multi-platform digital exhibition is available until 13 May 2020.

Visit Firouz FarmanFarmainan's exhibition Let's get Lost (Let Them Send Out Alarms) Total Digital Exhibition click here


Courtesy and ©Firouz FarmanFarmaian and Janet Rady Fine Art, in collaboration with Renée Pfister Art & Gallery Consultancy, London, 2020. All rights reserved.
NEW PICTURES FROM PARADISE - THOMAS STRUTH

In January 2020, after three years in the making the Thomas Struth retrospective at Guggenheim Bilbao closed with an unusual finissage. It is the 65-year-old German photographer's most extensive exhibition so far, spanning from his early post-war Düsseldorf cityscapes to his recent collaborations with NASA, Houston, Max Planck Institute, Garching and the Leibnitz Institute for Zoo and Wildlife Research, Berlin. The display showcases Struth's diverse approach to various subject matters aligned with his instantly recognisable visual language.
Read more about Thomas Struth (page 56) click here
Newsletter: ©Thomas Struth, James Beachamp, Frank Bungarten, Guggenheim Museum, Bilbao (images) Renée Pfister and text), 2020. All rights reserved.

Image: Firouz FarmanFarmaian, New Form - Small Panel I, plastic paint, acrylic marker on recycled curtain fabric.