< Back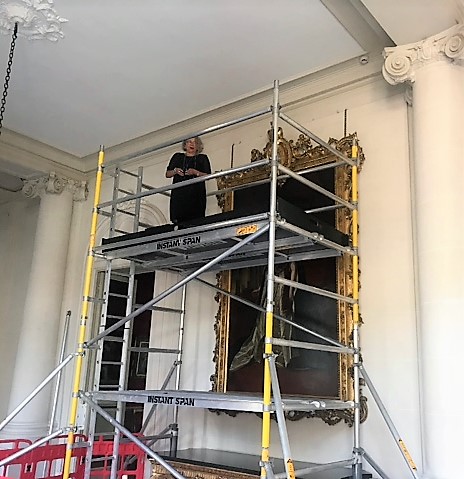 Summer Highlights - July 2018
COLLECTION CARE

Regardless whether you are acquiring your first artwork, already have a small collection or amassed works of art on a larger scale, maintaining the value, condition and overall integrity of a fine art collection are vital. Whilst it is exhilarating to start an art collection and to grow an existing portfolio, a serious collector must be aware of how to manage and nurture their creative capital, both for maximum future return as well as how to appreciate their collection and to enjoy the buying experience.

©Renée Pfister Art & Gallery Consultancy, 2018. All rights reserved.
THE BUSINESS OF THE VISUAL ARTS

Naturally I often meet practising artists or people who have the desire to manage their own art gallery. One issue always apparent is the gap between reality and personal expectations when engaging in these activities. No doubt these determined individuals have good intentions; they are committed and in many instances have attended my courses to prepare their plans and train themselves to pursue their ambition. While I always encourage my students, a healthy and realistic outlook is paramount. Somehow there is a romantic notion of a successful career in the art world which brings great success, glamour and wealth rather than being aware of the harsh reality of working in a highly competitive and crowded market. This by no means should stop people but it is important that they understand that becoming a successful artist, gallery owner or respected art professional is based on hard work, consistency, persistence and other factors … there is no quick fix !!

Courtesy of Gasworks, City University and Renée Pfister Art & Gallery Consultancy, London, 2018. All rights reserved.
ART TALK WALK CONTAINS ART, WATCHET, SOMERSET
On Sunday 16 May 2018, Renée Pfister and Dylan Fox engaged in an art talk walk discussing his exhibition Ritual of Tourism at Contains Art, Watchet. They explored the theory Open Form by Oscar Hansen, an American-polish architect and artist, and Carnivalesque, a study by the Russian philosopher Mikhail Bakhtin. These scholars have written about the democratisation of art as a social experiment, advocating a change of hierarchy between the artist and the viewer. Although Hansen and Bakhtin have a different approach, - Fox's artistic practice is to reference both their work through his participatory artefacts and installations. The artworks were primarily exhibited at multiple sites throughout Watchet and at the Contains Art gallery space.


To read more click here
To view video click here
Video: Courtesy and ©Dylan Fox, Contains Art and Renée Pfister, Daniel Birch (music) with assistance of Galina Matveeva, 2018.
ARTIST IN FOCUS - ALKETA XHAFA MRIPA - JUNE 2018
It is almost two years since we presented Alketa Xhafa Mripa's socio-political and interactive work Refugee's Welcome, which was exhibited at the British Museum during the London Refugee Week 2016. We are delighted to share an interview with Alketa, conducted by Briggs Burton, where she talks about the power of art and her new project Even Walls Have Ears.

To read more click here
To view video click here
Courtesy and ©Alketa Xhafa Mripa, Briggs Burton, Dissident, Ervin Kotori and Kristalé Ivezaj Rama, Lee Rosevere, music, with the assistance of Renée Pfister and Galina Matveeva http://blog.victimsofcommunism.org/ . All rights reserved.